A Word From Pastor J.R.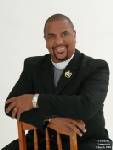 It is a pleasure to welcome you to the website of Covenant Community Church, Birmingham, AL. Our technology ministry has designed this website to make it easy for you to move about the various pages, learning more about Covenant and its ministries.
If you are living in, or find yourself visiting the Birmingham metropolitan area, we invite you to visit our worship center and ministry complex and enjoy the exciting and uplifting worship at Covenant. You will be warmly and graciously greeted. After all, Covenant is "an inclusive community of faith – Offering Hope + Showing Faithfulness + Sharing Joy." We hope to see you soon.
Blessings In Abundance,



Rev. JR Finney, II
Senior Pastor
First Time Visitors
When you arrive, look for a greeter or usher in any service. They will be looking for you! Please let them know if you need any assistance or information. There is also a Friends Of Dorothy Welcome Center located in the main lobby entrance to the Sanctuary. You will find someone there to direct you or answer any questions you may have.
If you are planning to visit Covenant Community Church for the first time, here is some information you might find helpful.
What Do I Need To Wear?
Dress comfortably. While some people dress up, most wear casual and comfortable clothing on Sunday. The Wednesday night Bible study is always casual. Don't worry about what you wear, just come and experience the difference.
Can I Participate In Communion?
At Covenant, we celebrate an open communion which means you do not have to be a member of Covenant or any church to receive communion. We only ask that you have a desire to seek a closer relationship with God and to celebrate at the Table of Blessing and Hope. You may celebrate communion alone or with someone special.
What Time are the Services?
Sunday Morning
Morning Worship 11:30 AM
Our Sunday morning worship celebration is a blend of several Christian liturgical traditions with contemporary spirituality and life-affirming messages. The Sanctuary Choir and Musicians provide inspiring music for this powerful worship celebration. This service is broadcast live over the internet.
Lighthouse Adult Bible Study 9:00 AM
Our Lighthouse Bible study is for adults of all ages. Come join this growing group in Danko Fellowship Hall to explore God's Word.
Children's Sunday School 10:00 AM
For children ages 3 – 12, these lessons are designed so children will know how they too can share God's love and joy with others. It begins after the morning announcements.
Youth Devotional 9:30 – 10:00 AM
For youth in grades 6 – 12, these Bible devotions are specifically designed for youth. After the Bible devotion, the youth then return to the Sanctuary to worship with their family and friends.
Wednesday Evening
Family Night Supper 6:00 PM
Our Wednesday night supper is held in Danko Fellowship Hall. The cost of the meal is only $5, but the fellowship is priceless!
Upper Room Prayer 6:30 PM
The Upper Room Prayer is the time when a group of people gather to pray fervently for all requests received, both communally and individually, and to rejoice and give thanks to God for all blessings. Anyone is welcome to join this gathering whenever you feel led to do so, whether you have a special prayer request or would just like to be with us to pray for others. The prayer group meets in the Pastor's study in the main building.
Praise and Worship Service 7:00 PM
Our mid-week service is held in the Sanctuary and includes contemporary praise and worship music and Bible study led by the Pastor. This service is broadcast live over the internet.