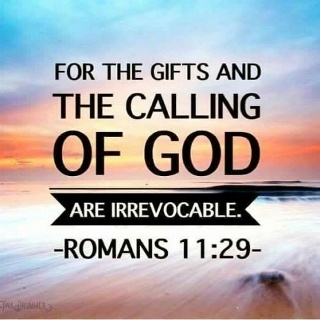 NOTE FROM PASTOR J R FOR SUNDAY, AUGUST 20, 2023
This Sunday is the Twelfth Sunday After Pentecost. The observance of the Pentecost Season begins with remembering the events that lead to the birth of the Christian Church. On that day with a powerful outpouring of the Holy Spirit, Peter preached a powerful message of hope and promise in which 3000 adherents were added to the 120 of Christ's followers that was in the Upper Room.
What has happened? Because the preaching we too often hear nowadays is not messages of hope and promise. Instead, they're messages of condemnation and doom. Such sermons cause people to believe in an angry God who is out to "smite" them when they mess up. The problem is… we all mess up from time to time!
Worse yet, such sermons make people believe they are no longer useful in service to God and God's purpose for their lives. How sad!!! However, in the assigned text from Romans 11, Paul writes a message of hope to those who have messed up and are struggling to believe that God still loves them; and that they are indeed still very much worthy in God's sight.
Paul writes to the struggling Christians in Romans, some who had messed up; and Paul reminds them that God has not rejected them, for they are still God's people. And then he offers these words of hope for them and us. He says, "For the gifts and the calling of God are irrevocable." (Romans11:29)In other words, even when we have messed up, God still loves us, forgives us and still wants us to live the purposeful lives that God has ordained for us. Now that's not just good news, that's GREAT NEWS!
About Author