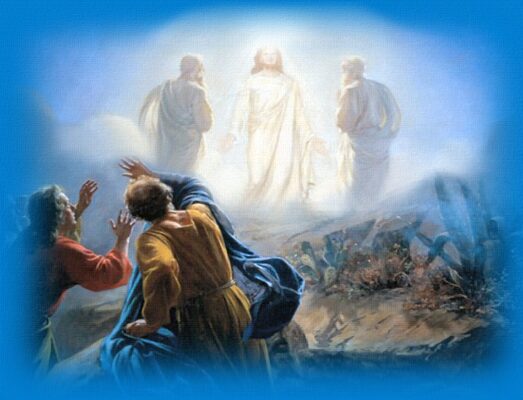 NOTE FROM PASTOR J R FOR COVENANT 42ND  ANNIVERSARY 
SUNDAY, FEBRUARY 19, 2023
         This Sunday is Transfiguration Sunday. It is also Covenant's 42nd Anniversary as an "Inclusive community of Faith – Offering Hope + Showing Faithfulness + Sharing Joy."  How fortuitous that Transfiguration Sunday and Covenant's Anniversary coincide on the same day this year.   
          It has been said that because Jesus was clear in Who He was and His life's purpose that the Transfiguration was more for the benefit of Jesus' disciples. In seeing Jesus transfigured and hearing the voice of God telling them to "Listen to (Jesus)," Peter, James and John were being transformed for what lies ahead of them.    
Perhaps Peter's desire to stay up on the mountain was deemed misguided because they were being transformed to help other disciples, including us 2000 years later, to also be "transformed for what lies ahead."  
Here are some questions for us to ponder as we at Covenant celebrates our 42nd Anniversary.    
What if Covenant lived out our vision and mission in such a way  
others could not help but see it? 
What if our Covenant family were so committed to being an inclusive community of  
faith that others would say, "look how welcoming they are?" 
What if our Covenant family were folks' others referred to saying  
"Look at how they love each other?"   
What if we so lived the love, wholeness, peace, and hope of God that others were thrilled to 
be among us in worship and service to the community? 
What if we were so transformed by lives together that we would not have room enough
 to accommodate those wanting to be part of our church family? 
It can happen if we allow ourselves to be Transfigured: "Transformed for what lies ahead" for us as Covenant moves into our future.  
Join us this Sunday in-person, if you can, as we celebrate Covenant's 42nd Anniversary with a special reception. You can also join us by Zoom or Facebook Livestream. My sermon will be "TRANSFORMED FOR WHAT LIES AHEAD!" based on "Matthew 17:1-9." 
About Author