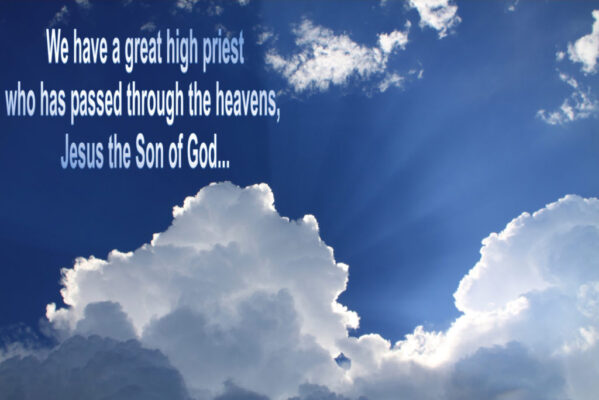 NOTE FROM PASTOR J R FOR SUNDAY, OCTOBER 10, 2021 
This Sunday is the Eighth Sunday of Kingdomtide.  2021 had been an unusual year for me beyond the COVID-19 pandemic.  It began with the burial of my brother, Larry.  Also, for Birmingham, AL, where I live, it has been extraordinarily wet.  A July 19, 2021, article from AL.com, reported "Alabama has been stuck in a decidedly rainy pattern for what seems like forever, and if you are thinking it's been a wet summer, you are not mistaken."  The article stated that as of that date it had been "the soggiest summer ever."   For those of us living through it, not much has changed since July 19.
I've spent all of spring and summer dealing with repairs from the devastating effects of my home pummeled by the March 26 tornado strike.  Many delays of repairs resulted from the unseasonable amounts of rainfall; as occurred this past Wednesday evening, causing flash flooding that overran the drainage system at my home.  While 2021 I've had my share of personal suffering; I still realize I'm extremely blessed.  Others have suffered far more.
          Nothing perplexes a sensitive heart more than the problem of human suffering. Geoffrey Studdert-Kennedy said, "anyone who was undisturbed by the problem of pain was suffering from one of two things: either from a hardening of the heart, or a softening of the brain."  He's right!  And as people of faith, we need to ask some questions about suffering:  "Is there any purpose to pain?  Any advantage to adversity?  Any solace in suffering?" 
The assigned text from Hebrews 4 & 5 speaks of Christ "being made obedient through suffering."  We don't know how Jesus learned obedience through suffering, after all, He was the Christ!  Still, we know that He suffered, and because He suffered there are helpful and hopeful conclusions we can draw.
Join us at Covenant for worship, in-person, by Zoom or Facebook Livestream, this Sunday as I explore those conclusions in my sermon "How to Deal with Suffering," based on Hebrews 4:14-16 & 5:7-10. 
About Author