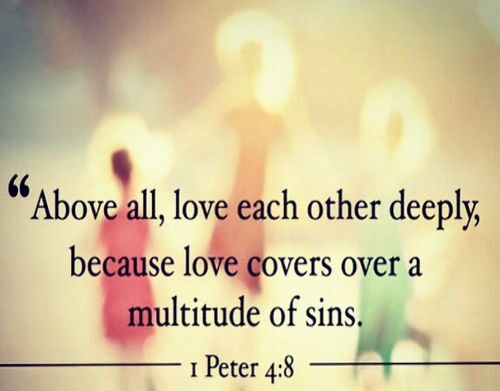 This Sunday is the 6th Sunday after Pentecost and the 2nd Sunday after Independence Day in America. And the assigned sacred text from the Epistle and Gospel teach us and invite us to a new kind of independence and freedom.
"Therefore, there is now no condemnation for those who are in Christ Jesus, because through Christ Jesus the law of the Spirit of who gives life has set you free from the law of sin and death." What is the "law of sin and death"?
Paul tells us that it is the Old Testament law. That Law is holy, just and good according to Romans 7:12, but because we cannot keep God's law (all 613 of them) on our own, the result is only sin and death for those who live their lives under the Law. Romans 8 begins by declaring there is no longer any condemnation or judgement for those who are in Christ (those who have said yes to walking in relationship with God.)
For us who have done so, we have been released from the law of sin and death.the  We are no longer condemned by anything in the law. Living a life of obedience in relationship with Christ and living out the 2 commandments (loving God and loving others), sets us free from the law of sin and death. And Jesus says by obeying these two greatest commandments, we honor the spirit of the law, which is holy, just, and good. That means there is no condemnation for us and "No Condemnation means NO CONDEMNATION!" To emphasis this Paul concludes Romans 8 by confirming, in the strongest terms possible, that we can never be separated from God's love.
Join us at Covenant Sunday morning by Zoom or Facebook Live Stream at 11:30 for a closer look at "No Condemnation Means NO CONDEMNATION!" based on Romans 8:1-11 and Matthew 13:9, 18-23.
About Author