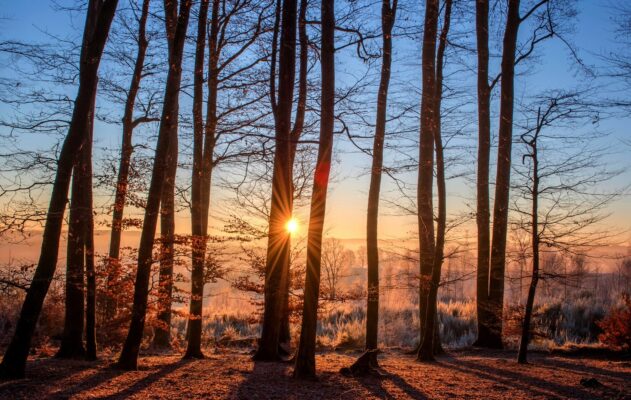 NOTE FROM PASTOR J R FOR SUNDAY, MAY 29, 2022
This is Memorial Day Weekend, the unofficial beginning of Summer.  On the church liturgical calendar, it is the "Seventh Sunday of Easter."  While we observe it as Ascension Sunday, the Ascension of Jesus took place on last Thursday.  This Sunday is simply the Sunday that comes between the Ascension of Jesus and Pentecost, the birthday of the Christian Church.  It's one of those "between the times Sundays."  It falls between the time of Jesus leaving His followers by ascending into Heaven, and the coming of the Holy Spirit.
Reading the assigned text from Acts I was struck by how so much focus is placed on Jesus' ascension and so little on the last-minute teaching and preparation Jesus is giving to His disciples.  Jesus used that "between the times" to give final instruction for living "life in the between times" of that moment and when they joined Him in eternity.  Acts 1:3, "After His suffering, (Jesus) presented Himself alive to them by many convincing proofs, appearing to them during 40 days and speaking about the Kingdom of God."
And most important, Jesus reminded them of the promise He gave them found in John 14 that He would not leave them (or us) as orphans but rather God would send the Holy Spirit to help us and be with us forever.  Jesus reminded them of this by saying in Acts 1:8, "But you will receive power when the Holy Spirit has come upon you; and you will be My witnesses in Jerusalem, in all Judea and Samar, and the ends of the earth."
This past week, I lived out Jesus' promise to always be with me, as I felt His presence bringing me unharmed through the miracle of a horrific accident that allowed me to be a witness in what seemed to me to be the part of the ends of the earth.
Join us for worship this Sunday, IN-PERSON, by Zoom or Facebook Live Stream.  I will be sharing about that miracle in my sermon "LIFE IN THE BETWEEN TIMES" based on Acts 1:1-11