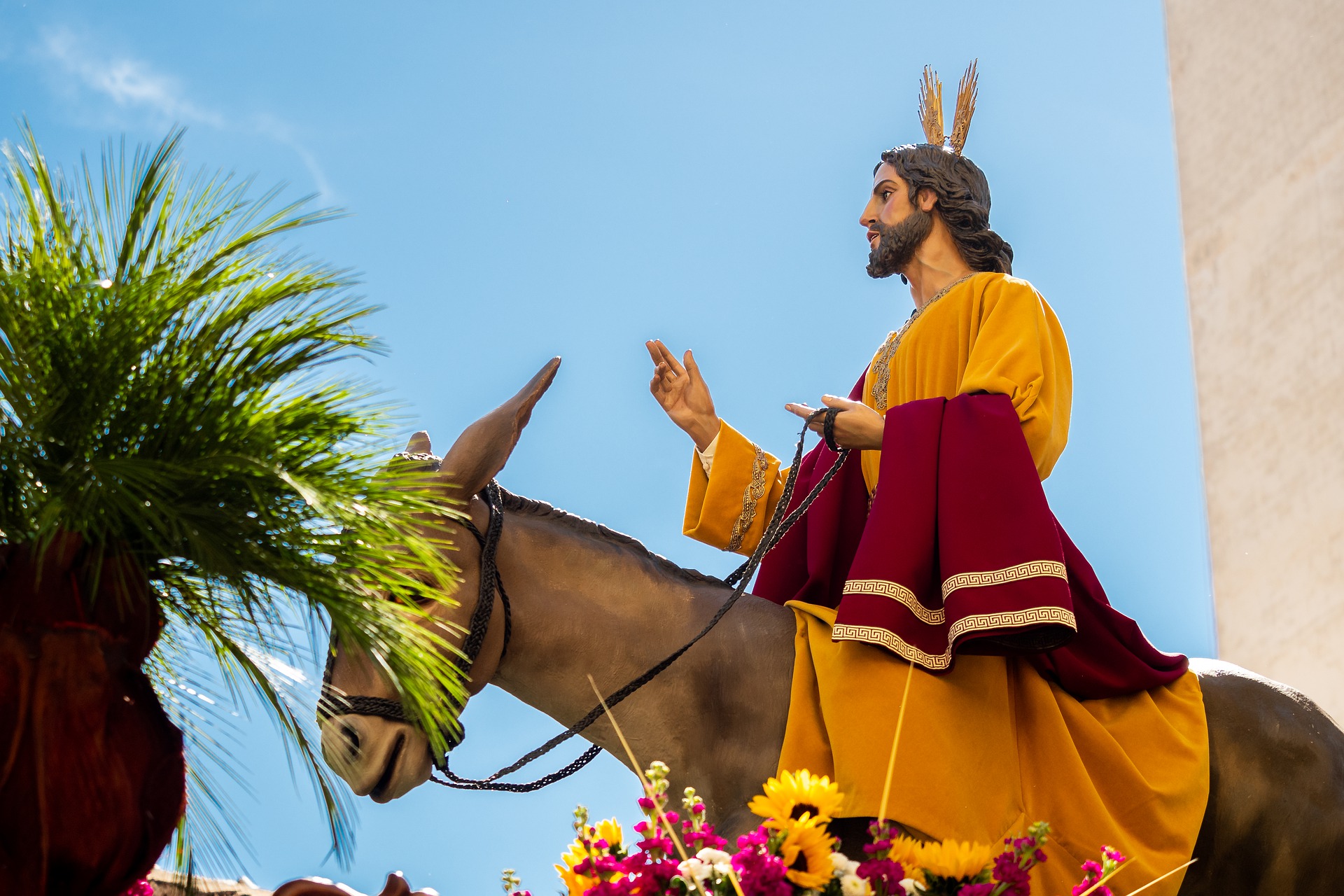 This Sunday is Palm Sunday, the annual Christian celebration of Jesus' triumphantly entry to Jerusalem. The assigned gospel text this year from Matthew 21 tells how palm branches were placed in His path as the crowds, sang and danced. Only days later, Jesus would be arrested on what we now remember as Holy Thursday and executed on Good Friday.
Because of COVID-19 social distancing, Christians will not be participating in person in that cherished tradition this Sunday, waving palm branches in Palm Sunday parades and during worship as Jesus' followers did that first Palm Sunday to honor Him as King and Messiah. We must find other ways of observing Palm Sunday this year.
We are experiencing painful losses of loved ones as well as cherished routines and traditions. I commissioned a special made Easter dress for Ari'ella, 2 years old, to wear to church this Easter. That won't happen.
This had me thinking; maybe this Palm Sunday we should look for a message beyond Jesus' actual entrance into Jerusalem, to metaphorically seeing Jesus' entrance as a message from God to "Hold on, Because Hope Is On the Way."
Sunday's assigned Hebrew text from Psalm 118 begins and ends with these words "O give thanks to the Lord, for He is God, for (God's) steadfast love endures forever." Apostle Paul says in Romans 8, God uses everything for good; that certainly includes Jesus' death on the cross. Because of God's steadfast love and working all things for our good, Holy Thursday and Good Friday is not the end of the story, a resurrection of hope is coming on Easter Sunday. Maybe this year we need to see Palm Sunday as we all adjust to this new reality with its difficulties & challenges caused by COVID-19, as a message from God to "Hold On, because Hope is on the Way!"
This Palm Sunday, we will not be able to participate in our cherished tradition of waving Palm Branches as we worship together in person. However, you can join us for worship by Zoom as I will be preaching a sermon called "Hold On, Because Hope is on the Way" based on Psalms 118:1-2, 19-29 and Matthew 21:1-11.