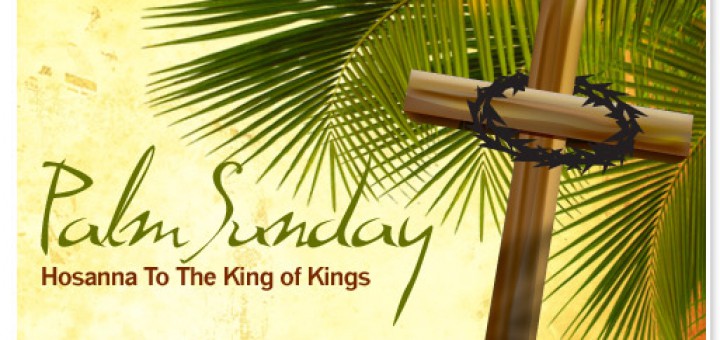 NOTE FROM PASTOR JR FOR PALM/PASSION SUNDAY, APRIL 2, 2023 
          This Sunday is "Palm/Passion Sunday" known as such because many traditions observe both Jesus triumphant entry into Jerusalem and the Passion of Christ on this day.  Since at Covenant we observe with special services The Passion of Christ with Maundy Thursday and Good Friday Services, we will observe Palm Sunday as a stand-alone event. 
          Nonetheless, Palm Sunday is the start of Holy Week.  Many seek to find spiritual significance retracing the footsteps of Jesus the last week of His life leading to His crucifixion.  In years past, we at Covenant have done so using "The Stations of the Cross."  This year, I would like for us to spiritually follow in the footsteps of Jesus without "The Stations," but with fresh eyes and insights of what it means for us on our spiritual journey in 2023.   
We know in hindsight Jesus' seemingly triumphant entry into Jerusalem on Palm Sunday was but a fleeting feel good moment; so following in the footsteps of Jesus the rest of Holy Week is where we find hope for our lives today.  Grasping the mindset of Jesus during that week it would be easier and more meaningful for our lives in the challenging times we live now.  Apostle Paul helps us with this in the assigned text from, Philippians 2 that begins: "Let the same mind be in you that was in Christ Jesus … (5)   
          Adopting Jesus' mindset, an attitude of humility and service that enriches our lives, blesses other people's lives and brings glory to God, is the best way to observe Palm Sunday and Holy Week.  It will help us experience resurrection in our lives, Easter and beyond.  
          So, join us in worship with special music this Palm Sunday, in-person, by Zoom, or Facebook Live stream.  My sermon is "A Journey Following the Footsteps of Jesus," based on "Philippians 2:5-8" and "Matthew 21:1-11."