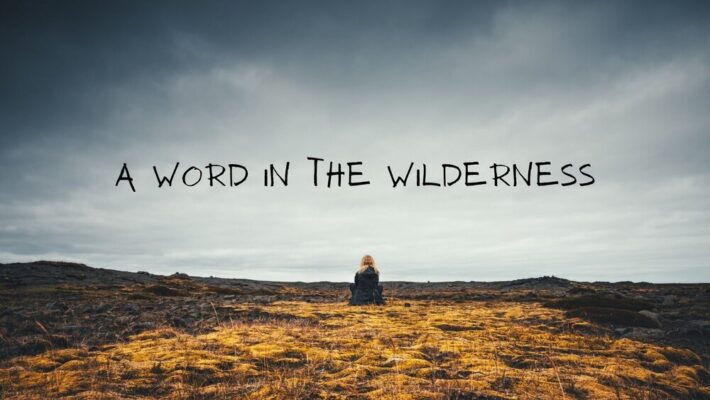 NOTE FROM PASTOR J R FOR SUNDAY, March 6, 2022 
          This Sunday is the First Sunday IN Lent.  At Covenant, we observe it as Purple Sunday by encouraging all attending worship in-person to wear something purple.
Lent is meant to be a time of self-reflection and repentance. Repent means to change directions.  So, during Lent, the goal is to let our self-reflection help us change directions; turning away from things which makes us feel separated from God, causes us to be separated from others and even our own best selves.
The assigned scripture for this Sunday is Luke 4's account of Jesus' temptation in the wilderness.  Often people think just being tempted is sin; but it is NOT.  Such belief easily leads to one giving into self-destructive habits and behaviors.  Hebrews 4:15 tells us Jesus "… was tempted as we are, yet without sin."  Temptation is something that appeals to us.  Craving bread after a 40-day fast is normal, so, Jesus was really tempted.  Temptation was the issue Jesus faced.  Taking advice and following the instructions of the one who was placing the temptation and solution to the temptations before Him, would have been sinful.  Jesus was without sin, so we know Jesus did not do so.
In Luke 4, Jesus provides for us the way to overcome temptations that arise in our lives.  Jesus confronted His temptations with the truth of scripture.  He said to Satan, The Tempter, "it is written, it is written, it is said."  The takeaway is do what it takes, repeat scripture, or say what you need to say to yourselves to encourage yourself, to rely on God's help in not succumbing to harmful temptations.  If necessary, "Repeat it until you are purple in the face."
On this PURPLE SUNDAY, please join us IN-PERSON, by Zoom or Facebook Livestream for worship.  My sermon title will be "REPEAT IT UNTIL YOU ARE PURPLE IN THE FACE," based on "Luke 4:1-13."