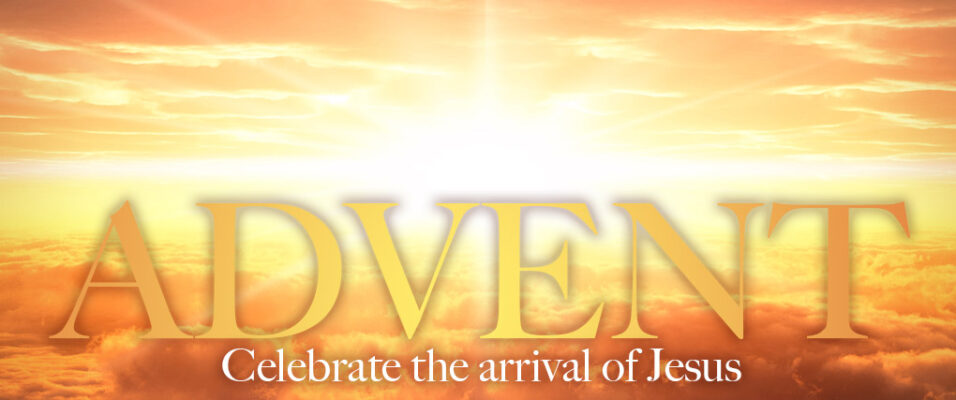 NOTE FROM PASTOR JR FOR GAUDETE SUNDAY, DECEMBER 12, 2021 
Sunday will be the Third Sunday in Advent: also "Gaudete" or "Pink" Sunday.  It is one of 2 liturgical Sundays in which the liturgical color is Pink or "Rose."  The theme is joy as "Gaudete" in Latin means "rejoice."
          Advent is intended as a season of preparing for a miracle.  However, with the birth of Christ nearly 2000 years ago, God has already birthed the miracles of "Hope, Peace, Joy, and Love," into our world.  We already have access to them though they are still not the reality in many lives.  Advent is that time each year we're reminded to "prepare the way for" these miracles to be birth in our lives in new meaningful ways.
          This Sunday's assigned Hebrew text from Isaiah 12 says, "Surely God is my salvation; I will trust, and will not be afraid, for the LORD GOD is my strength and my might; He has become my salvation. With joy you will draw water from the wells of salvation."  (vs. 2 & 3) While these passages speak of this week's theme, 'joy", the reality is there are "wells of salvation" for hope, peace, and love also.
          "Preparing the way for" these miracles God wants to be born into our lives in 2021 are not presents that God is giving the world for the first time.  They are miracle presents that has been with us since the birth of the Christ Child.  This year, God wants our Advent to be a time of "Preparing the Way for" them to be born in us. That means clearing out habits, attitudes, or anything else preventing these miracles (fruits of the spirit,) from being birth in our lives in new fulfilling and enriching ways, which can sustain us throughout the New Year.
          Join us for worship at Covenant on this "Gaudete" "Pink" … 3rd Sunday of Advent, in person, by Zoom or Facebook Livestream.  My sermon will be "Preparing the Way for Joy," based on "Isaiah 12:2-6."